E-Consultation
Dr Rupert Austin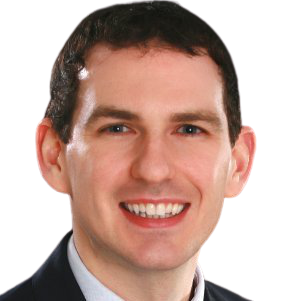 Dr Rupert Austin
BDS MCLINDENT PHD MJDF RCSENG MPROS RCSED FACADMED FHEA
SPECIALIST (CONSULTANT) PROSTHODONTIST
GDC Number: 103158
Prosthodontist in Dentistry
We are privileged to have our very own resident honorary consultant specialist, Dr Rupert Austin BDS MCLINDENT PHD MJDF RCSENG MPROS RCSED FACADMED FHEA.
Your care in the hands of our Specialist Consultant Prosthodontist.
A Consultant in Prosthodontics with extensive experience in aesthetic restoration and replacement of natural teeth using state-of-the-art technologies for the design and manufacture of dental restorations, including aesthetic veneers, crowns, bridges and implants for oral rehabilitation. Dr Austin is also Service Lead for Digital Dentistry at Guy's and St.Thomas' NHS Foundation Trust Dental Directorate.
Extensive training at world-prestigious universities and hospitals alongside his consultants position reflects his commitment to prosthodontics and for which Rupert is both highly recognised and a sought after specialist. Forming part of our highly skilled multi-disciplinary team of specialists, surgeons and therapists, patients travel far and wide to see him including overseas. Alongside his skilled and dedicated approach to patient care, he regularly leads seminars to help support dental colleagues with his exceptional knowledge skill and guidance, including that of digital dentistry.
Outside his work, Rupert enjoys travel and socialising with friends.
Professional Qualifications/Awards
2015 Membership in Prosthodontics, Royal College of Surgeons, Edinburgh
2011-15 Master of Clinical Dentistry in Prosthodontics with Distinction (MClinDent), KCL
2011-15 Post Graduate Certificate in Clinical Education, King's Learning Institute, KCL
2008-2011 Doctor of Philosophy in 'The Role of Fluoride in Multi-factorial Tooth Wear', KCL
2009 Graduate Certificate in Academic Practice, King's Learning Institute, KCL
2008 Membership of Joint Dental Faculties, Royal College of Surgeons, England.
2000 – 06 Bachelor of Dental Surgery, University of Manchester
Academic Awards & Achievements
2021 Contributed to a KCL Impact Case Study on 'Erosive Tooth Wear' for REF2021 2017-19 President of the Odontological Section, Royal Society of Medicine, UK
2011-15 National Institute of Health Research Academic Clinical Lecturer, Prosthodontics KCL
2015 Distinction in Master's in Clinical Dentistry in Prosthodontics, KCL
2011 Young Dental Communicator of the Year, British Dental Editors and Writers Forum
2006 General Dental Council Undergraduate Prize for Professionalism
2006 Honours in Bachelor of Dental Surgery, Manchester Dental School
Passion and Ethos
We listen to you and understand your concerns.
We provide excellence in treatment and quality which is tailored to your needs.
We make you feel absolutely comfortable and at ease throughout the whole treatment process.
Dental concerns or wish to be referred to us?
If you have any tooth concerns or wish to be referred to us by your own dentist, feel free to contact us on 01273 202102. We are here to help and work with your existing dentist by complimenting their care for you in order to ensure your oral health is maintained to the highest standards.
Can I book in for an initial chat?
Of course you can. You have the option to meet us face to face or via video conference call. All you need do is either call us on 01273 202102 or click the link below and one of our experienced and super friendly front of house team will be more than happy to assist you.
Professional Referrals (Private)
For all professional referrals, please visit our dedicated referrals page by clicking the link below.
However, should you prefer to initially discuss a case you wish to refer to Dr Rupert Austin or any other surgeon, in the first instance please telephone our private referrals coordinator, Kayleigh Pizzey on 01273 202102.
Alternatively, you can email kayleigh@twentyonedental.co.uk. Kayleigh oversees all private referrals to our clinic and will be happy to help.
We look forward to welcoming you into our friendly clinic

book online
Address
We are situated to the West of Hove Museum (on the corner of New Church Road and Pembroke Gardens) TwentyOneDental, A Digitally Advanced Dental, Implant & Specialist Referral Centre, 21 New Church Road Brighton & Hove BN3 4AD.
Phone
01273 202 102
Whatsapp
07495510965
Email
hello@twentyonedental.co.uk
Opening Hours
Monday
8:00am - 7:00pm
Tuesday
8:00am - 5:00pm
Wednesday
8:00am - 5:00pm
Thursday
8:00am - 5:00pm
Friday
8:00am - 3:00pm
Saturday
By appointment only
Please note: We are open to patients arriving from 8am but our telephone lines are not open until 8.15am