E-Consultation
Digital Technology
The advent of digital technology in dentistry has taken a major leap in recent years. We have invested heavily in the latest equipment to take full advantage of this, allowing your treatment to be faster, more accurate and more comfortable.
In our luxurious facility, all state-of-the-art treatment suites are fully digital. In addition, we offer:
CBCT X-RAY SCANNER
Similar to a CT scanner in hospital but with a considerably lower dose, this exquisite machine provides a 3D image of your teeth, jaws and skull. Sophisticated computers combine three different types of data within one unit. The scanner produces not only a 3D X-Ray (CBCT) image, but 3D face images alongside a 3D model scan. This advanced technology creates a virtual patient in 3D, supporting all clinical needs and requirements to achieve the best possible results.
The possibilities are endless – with implant treatment, for example, our surgeons are able to use 3D manipulation technology of your skull to map out your nerves and blood vessels so that any surgery undertaken is as safe as can be. We are then able to place implants on a scan before we do so in your mouth, to make sure they will be placed safely. Our team of surgeons then uses this information to create a surgical guide using our medical grade 3D printer, which then provides us with absolute accuracy of your implant placement.
Ultra Low Dose Radiation IMAGING
We take your safety extremely seriously. This is why we have selected the world's first planmeca scanner unique in it's imaging protocol as the worlds leading method for acquiring 3D dental images at ultra low effective patient doses that provides an average reduction of 77% radiation dosage per scan. This is a game changer and allows us to obtain a vast amount of information for the equivalent radiation dose of a 2D panoramic x-ray – without a statistical reduction in image quality.
Digital Impressions
Gone are the days of messy, uncomfortable impressions. Our impressions are taken using revolutionary dental scanners. With the ability to take hundreds of pictures per second, our scanners create a virtual 3D model of your teeth, which can then be used for various applications.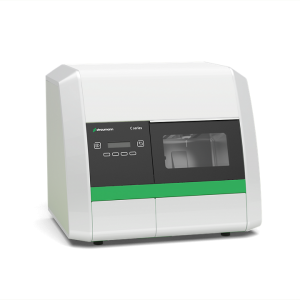 Milling Unit & Digital Laboratory
Our onsite Milling Unit allows us to make crowns, bridges, veneers, inlays, and onlays WHILE YOU WAIT. Combining this with the latest ceramic technology, allows us to create beautiful natural looking teeth.
The majority of our restorations are carried out the same day, meaning that you won't have to wear a temporary restoration for days or weeks and you can go about your busy schedule with the minimum of downtime.
See more about our Digital Laboratory by clicking here.
Smile DESIGN software
Working with elaborate software, we can take a photograph of your teeth and create different possibilities of how cosmetic treatments may enhance your smile.
This gives you a virtual simulation of what you may look like after treatment. Together with the dentist, you can then agree on a course of treatment to suit your needs before any treatment is undertaken.
Photographic Studio
Our dedicated photographic studio enables us to photograph your smile to accurately visualise and plan your treatment without you needing to be present.
You can see more of our digital photography and photography studio by clicking here.
Fully Digital X-rays & FACE MAPPING
Digital X-rays are developed instantly and can be viewed in amazing detail – meaning that we can diagnose problems before they develop into more significant issues, saving you money.
As a recognised facility that is dedicated to working in partnership with you, our dedicated and experienced surgeons combine the benefit of world class technology with your end goal in mind, leading to superior results.
We cater for everyone and welcome families with children of any age. Click below to start your first class dental experience with us.
We look forward to welcoming you to TwentyOneDental, the home of 21st Century Digital Dentistry.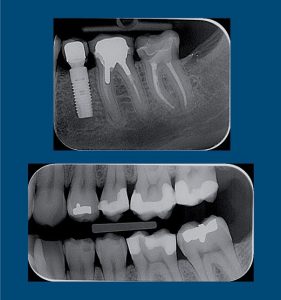 We look forward to welcoming you into our friendly clinic

book online
Address
We are situated to the West of Hove Museum (on the corner of New Church Road and Pembroke Gardens) TwentyOneDental, A Digitally Advanced Dental, Implant & Specialist Referral Centre, 21 New Church Road Brighton & Hove BN3 4AD.
Phone
01273 202 102
Whatsapp
07495510965
Email
hello@twentyonedental.co.uk
Opening Hours
Monday
8:00am - 7:00pm
Tuesday
8:00am - 5:00pm
Wednesday
8:00am - 5:00pm
Thursday
8:00am - 5:00pm
Friday
8:00am - 3:00pm
Saturday
By appointment only
Please note: We are open to patients arriving from 8am but our telephone lines are not open until 8.15am