E-Consultation
Teeth Whitening
TEETH WHITENING
Over the past few years, we have seen a substantial growth in the demand for teeth whitening in Brighton and Hove.
Some people have genetically brighter or thicker enamel, masking the natural yellow colour of the dentine beneath and making the teeth appear whiter. There are many reasons why this may not be the case and why you may be considering having your teeth whitened.
WHAT IS TEETH WHITENING? 
Teeth whitening is a cosmetic dental treatment that involves bleaching your teeth to make them several shades lighter.
This is safe and effective way to improve the attractiveness of your smile. At TwentyOneDental, we offer two treatments: Home whitening, or Enlighten® Evolution 3TM.
Both whitening options use peroxide-based bleaching agents. Generally, the longer you keep a solution on your teeth, the whiter your teeth will become. However, the higher the percentage of peroxide (bleaching agent) the shorter is should be applied to the teeth.
Keeping the whitening solution on for too long may dehydrate the tooth and increase tooth sensitivity.
HOW LONG DOES TEETH WHITENING LAST? 
This treatment is not permanent. It can last from a few months to up to 3 years – it varies from person to person.
You can continue to keep your teeth white after treatment by maintain the results by brushing, flossing, and rinsing daily. Also, avoid be cautious to the following foods and beverages:
Black teas and coffee (if in doubt, drink through a straw).
White and red wine.
Carbonated beverages (dark and light-coloured soft drinks).
Berries and other strongly-coloured foods.
Sauces (soy, tomato, curries).
ENLIGHTEN EVOLUTION 3TM: BEFORE AND AFTER
WHO CAN PERFORM THIS TYPE OF TREATMENT? 
Teeth whitening is a form of dentistry and should only be carried out by a Dentist, or another regulated professional such as a dental Hygienist/Therapist as long as they're registered with the General Dental Council.
Before any whitening treatments are considered, it is imperative that you speak with your dentist. They will examine your teeth and make an informed decision if you are clinically fit to receive this treatment.
Unfortunately, there have been some recent cases in the U.K where beauty salons have offered whitening solutions at a fraction of the cost – this is illegal.
As beauty salons are not registered with the General Dental Council, there have been reported cases where patients, who are not clinically fit to receive this treatment, have been subjected to severe burns around their gums, or even tooth loss.
If you are ever in doubt if this treatment is right for you, please speak with the experts first.
IS THIS TREATMENT SAFE? 
Yes. This is a safe and effective treatment as long as you are deemed clinically fit by your Dentist, or Hygienist/Therapist, prior to commencing treatment.
HOW MUCH DOES THIS TREATMENT COST? 
Please do get in touch with us for a complimentary, no-obligation consultation.
We will guide you through our different treatment options including home whitening, and Enlighten® Evolution 3TM.

Book A Consultation
Teeth Whitening – Case Study 1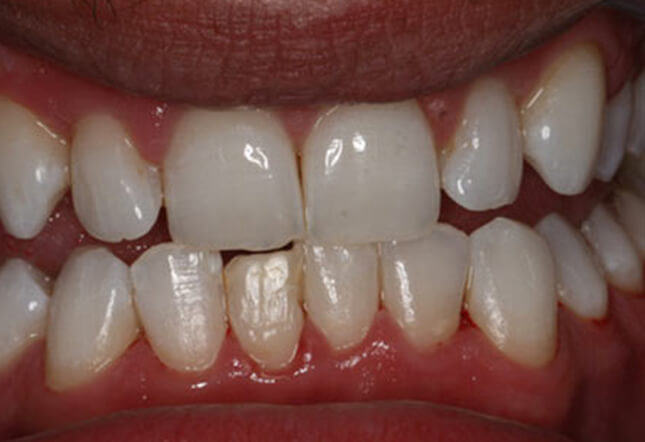 Teeth Whitening – Case Study 2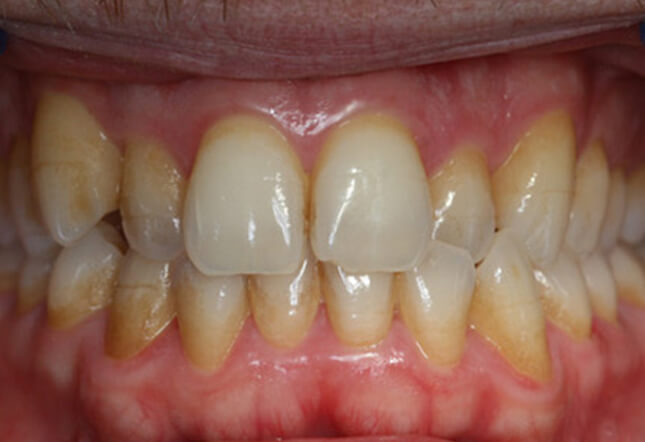 Teeth Whitening – Case Study 3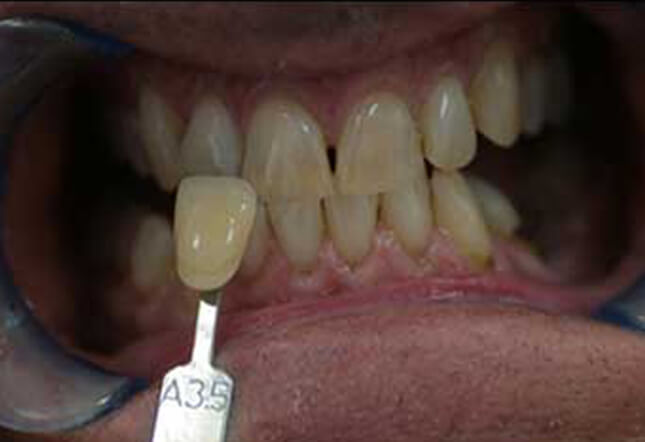 Teeth Whitening – Case Study 4
Teeth Whitening – Case Study 5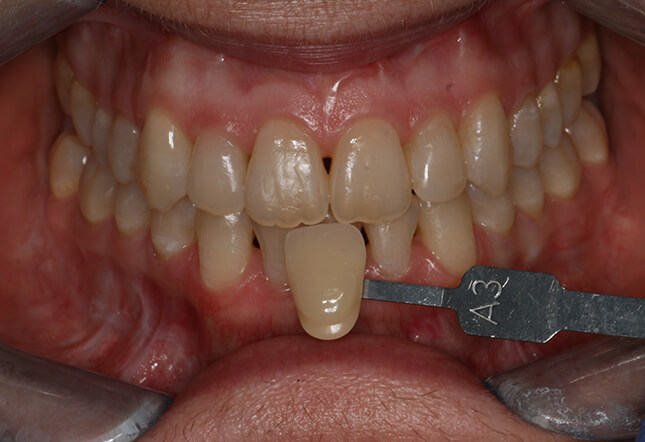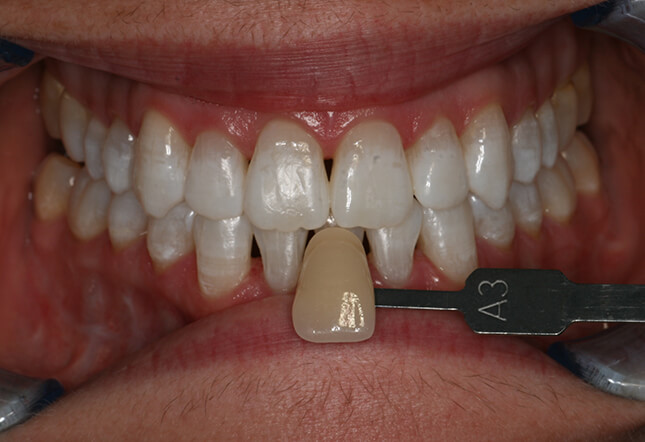 We look forward to welcoming you into our friendly clinic

book online
Address
We are situated to the West of Hove Museum (on the corner of New Church Road and Pembroke Gardens) TwentyOneDental, A Digitally Advanced Dental, Implant & Specialist Referral Centre, 21 New Church Road Brighton & Hove BN3 4AD.
Phone
01273 202 102
Whatsapp
07495510965
Email
hello@twentyonedental.co.uk
Opening Hours
Monday
8:00am - 7:00pm
Tuesday
8:00am - 5:00pm
Wednesday
8:00am - 5:00pm
Thursday
8:00am - 5:00pm
Friday
8:00am - 3:00pm
Saturday
By appointment only
Please note: We are open to patients arriving from 8am but our telephone lines are not open until 8.15am