E-Consultation
DENTAL IMPLANTS
DIGITALLY GUIDED, DENTAL IMPLANTS
UNDERTAKEN BY SPECIALISTS| LIFETIME GUARANTEE | ULTRA-PRECISION | SAFER | FEWER DENTAL VISITS
As a leading, highly recognised centre of specialists excellence, we are incredibly proud to offer our patients the finest and most exceptionally advanced digitally guided implant technology available in the UK supported by the highest quality materials.
As a dedicated specialist centre, our implant treatments are undertaken by a team of specialists.
MULTI AWARD-WINNING, DIGITALLY-FOCUSED DENTISTRY
Known for our superior standards, advanced technology and exquisite perfection from start to finish, we are proud to be treating patients from all over the UK including internationally.
Our patients benefit from their surgery being undertaken by one of our leading specialists, supported by a dedicated implant assistant, clinically trained implant co-ordinator and our onsite lab technician lead, all working as one team in the best interests of all patients.
From start to finish, our implant team work closely with each patient individually, creating not only an outcome of perfection but first class support and a calming rapport too.
DENTAL IMPLANTS UNDERTAKEN BY SPECIALISTS
Implant surgery requires planning to the highest degree in order to avoid any inadvertent damage arising. A specialist is therefore the chosen one to ensure patients receive treatment from a surgeon who undertakes only implant work. Many general dentists often undertake implants.
However, to become a specialist they are required to undertake an additional 3 year programme, the benefit for patients is that the surgeon is not only more qualified but has undertaken advanced training, focusing only on implants.
With this in mind alongside our leading technology, provides our patients with absolute reassurance they are in the very 'best of hands' and is why we are extremely proud to be treating patients from all around the UK and worldwide.
This includes a large number of general dentist referrals being sent to our highly recognised centre of excellence for the benefit of their own patients to receiving only the very best of treatment and care.
Many implant providers who use analogue impressions for dental implants are known for their inaccuracy. You can never precisely capture implant positioning or angulation.
ADVANCED DIGITAL TECHNOLOGY
Here at TwentyOneDental we have the benefit of award-winning digital technology including a 3D digital scanner that provides our patients with digital accuracy, omits manual errors and eliminates any chance for distortion.
It's completely accurate and therefore immensely valuable for patient confidence too. Nothing left to chance other than simple perfection!
That's why we have only the world's leading scanning equipment onsite including our own laboratory as this ensures everything is completed to absolute perfection too.
Having the benefit of 3D imaging and computerised systems in place enables us to look at a patients jawbone from all angles alongside a careful assessment of what surgical options are available to you.
Such amazing technology allows us to plan and complete your implant surgery with utmost precision, ensuring that any nerves or blood vessels in the region are safely protected.
PRGF (PLASMA RICH IN GROWTH FACTORS)
As for our PRGF technology, again is something very few general dentists will have the benefit of.
However, being a specialist centre, the recovery period for our patients is equally important and is another reason why we receive so many patients booking in for treatment with us.
To find out more how our PRGF technology, we would be very happy to show you how accurate and precise our technology is alongside treatment precision and the many benefits too.
ABOUT OUR IMPLANT SPECIALIST
Find out more about expert team, including our leading Implant Surgeons, Dr Adyl Asani, Clinical Director &  Associate Professor Alaa Aldaadaa and the benefits of digitally guided dental surgery.
OUR FINANCE OPTIONS
Want to know how little you'd be paying to get that smile and confidence back!
Unlike many providers, everyone is able to apply without it affecting their credit score.
Available for all treatments starting from £250 up to £50,000 within a decision in minutes!
Find out more by speaking with our dedicated finance manager, Kayleigh, by calling our practice on 01273 202102.
GET IN TOUCH
You can send a WhatsApp message, 7 days a week, or add our practice mobile number, 07495 510965, to your phone book and message away!
BOOK A FREE NO-OBLIGATION CONSULTATION
To talk through your options, including all patient benefits including the use of digitally guided dental implant surgery, click below to book a totally free no-obligation consultation.
Or if you prefer call us on 01273 202102 and ask for Kayleigh Pizzey, our clinically trained private patient implant co-ordinator.

Book A Free Consultation
Case Study 1: All-On-4® (Teeth in a day)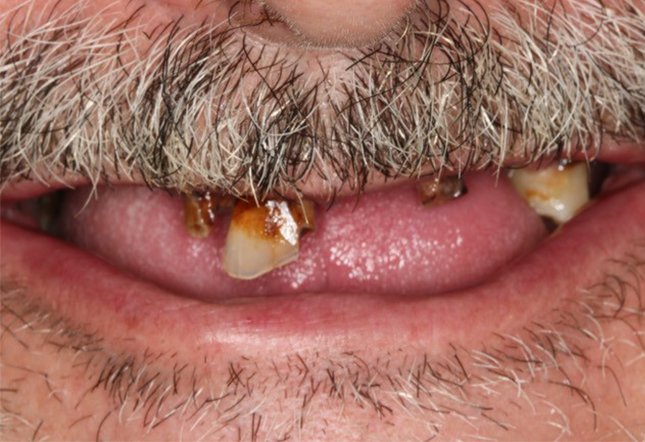 Case Study 1: All-On-4® (Teeth in a day)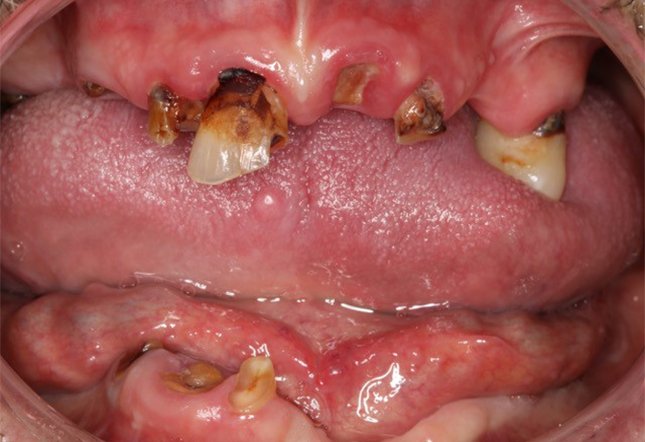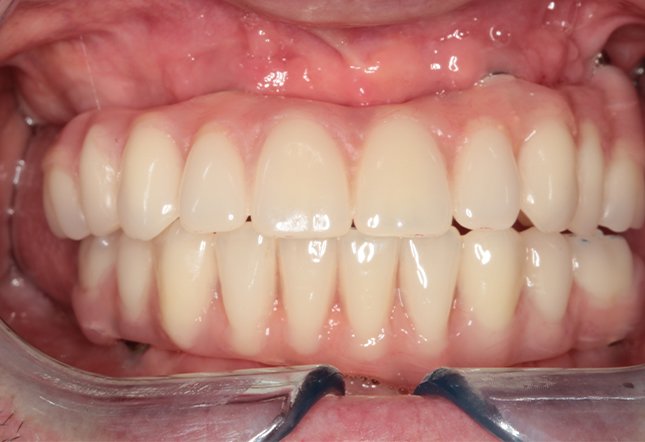 Case Study 2: Single Implant Placement
Case Study 3: Single Implant Placement
WHAT ARE DENTAL IMPLANTS?
Dental implants are used to replace a missing tooth or teeth.
They are small metal screws, usually made of titanium, that are placed into the jawbone to act like artificial roots. Over time, they fuse together to the jawbone and a restoration (false, yet natural looking tooth) is fitted on top.
Dental implants can be used to replace a single tooth, or many teeth.
HOW DO I KNOW IF I AM SUITABLE FOR DENTAL IMPLANTS?
Most adults with good dental and general health will be suitable for dental implants. However, it's important to first speak with your dentist to see if would benefit from this treatment.
Your dentist will perform a through assessment of your mouth and discuss your treatment options with you.
Planning for dental implants usually involves a 3D X-ray called a CBCT scan.
This allows your dentist to choose the most suitable length, width, and type of dental implants for you.
WHAT TYPE OF DENTAL IMPLANTS DO YOU USE?
At TwentyOneDental, we're proud to offer Straumann® dental implants. For decades Straumann® has been at the forefront of innovation, technology and software.
Straumann® are the most reliable implant solutions to increase your chances for a healthy recovery and comfort.
WHAT OTHER TYPES OF DENTAL IMPLANTS DO YOU OFFER?
There are various dental implant procedures available. The type of treatment you receive will depend on your individual situation.
Standard Treatment – Single Implant
This involves the placing of a dental implant in the mouth. In some cases, the restoration (false tooth) can be fitted at the same time as the implant is placed. The procedure can involve either one or two surgical procedures.
All-on-4® Implant Treatment
The All-on-4® Treatment concept (or 'Teeth in a Day') is a simple, cost effective and stable way of securely replacing missing teeth and will allow you to eat, speak, cough, swallow, sneeze and laugh with no risk that your teeth will dislodge.
It is a method that has been used for over 20 years and allows you to leave with a new set of teeth in just one visit*
The All-on-4® treatment may be a suitable option if you have complete tooth loss, loose or failing teeth. It has been shown to improve quality of life and enable patients to eat foods that they previously avoided due to loose dentures.
The process involves removal of all remaining teeth and placement of 4 dental implants, upon which a fixed bridge is attached.
The initial bridge is temporary and is usually retained during the healing phase (usually 3 months). It is then converted to a permanent bridge.
Implant dentistry often involves the need for bone grafting- this technique eliminates the need for sinus grafting (or Sinus Lift) as the back implants are tilted to avoid the sinuses, making it a safe and efficient procedure.
*Further visits are required for assessment and planning of your case
WHAT ARE THE ALTERNATIVES TO DENTAL IMPLANTS?
Dental implant treatment is a safe and effective option for many people with missing teeth. There are various alternative options including:
Dental bridges – this is where the natural teeth at either side of a gap are trimmed down and a fixed bridge (with a false tooth, or teeth) is attached.
An alternative is a Maryland Bridge, which uses small 'wings' that stick the false tooth to the teeth (or tooth) adjacent to the gap.
A partial or complete removable denture – either a few false teeth or a full arch of false teeth is attached to an acrylic palate or connector. It needs to be removed for cleaning at night.
HOW LONG WILL IT TAKE IN THE CHAIR?
A single dental implant can be placed, in the mouth, in just one appointment. Where more dental implants are being placed, the appointment may be a few hours long.
WILL IT HURT?
People are often surprised with how little discomfort is experienced during treatment. Just after the dental implants are placed, any minor discomfort can usually be managed at home with normal painkillers. Some minor swelling is normal, which should subside within few days after surgery.
HOW DO I LOOK AFTER MY DENTAL IMPLANT?
Looking after your dental implants is essential for long-term successful results. After treatment, you will receive detailed instructions from your dentist, but here are the essentials:
• Clean around the implants twice daily – just like your natural teeth.
• Use products (brushes and interdental brushes/floss) that have been designed for use around dental implants where possible.
• Pay particular attention to the gum line.
• Attend all dental appointments recommended by your dentist.
• Visit your dental hygienist for ongoing maintenance.
Just as you would take your car to be serviced regularly to avoid future problems, servicing/maintaining your dental implants will have the same benefits.
HOW MUCH DO DENTAL IMPLANTS COST?
The costs for treatment will vary greatly depending on how many dental implants you need. As every case is different, we will provide a treatment plan tailored specifically to you.
At TwentyOneDental, we offer a lifetime guarantee on all implants and complete pricing transparency. There are no hidden costs during your treatment.

Start Your Journey
We look forward to welcoming you into our friendly clinic

book online
Address
We are situated to the West of Hove Museum (on the corner of New Church Road and Pembroke Gardens) TwentyOneDental, A Digitally Advanced Dental, Implant & Specialist Referral Centre, 21 New Church Road Brighton & Hove BN3 4AD.
Phone
01273 202 102
Whatsapp
07495510965
Email
hello@twentyonedental.co.uk
Opening Hours
Monday
8:00am - 7:00pm
Tuesday
8:00am - 5:00pm
Wednesday
8:00am - 5:00pm
Thursday
8:00am - 5:00pm
Friday
8:00am - 3:00pm
Saturday
By appointment only
Please note: We are open to patients arriving from 8am but our telephone lines are not open until 8.15am