E-Consultation
DIGITALLY GUIDED IMPLANT DENTISTRY
LIFETIME GUARANTEE | ULTRA PRECISION
| SAFER | COST SAVING | LESS VISITS
As a leading, highly recognised, elite digital dental and implant clinic, we are incredibly proud to offer our patients the finest and most exceptionally advanced digitally guided implant technology available in the UK supported by the highest quality materials.
Known for our superior standards, advanced technology and exquisite perfection from start to finish, we are proud to be treating patients from all over the UK including internationally.
Many providers who use analogue impressions for dental implants are known for their inaccuracy. You can never precisely capture implant positioning or angulation.
However, here at TwentyOneDental having the benefit of the 3D digital scanner provides our patients with digital accuracy, omits manual errors and eliminates any chance for distortion. It's completely accurate and therefore immensely valuable for patient confidence too. Nothing left to chance other than simple perfection! That's why we have only the world's leading scanning equipment onsite including our own laboratory as this ensures everything is completed to absolute perfection.
Implant surgery requires planning to the highest degree in order to avoid any inadvertent damage arising. Our leading technology provides our patients with such reassurance and is why we are extremely proud to treat patients from all around the UK and worldwide. Having the benefit of 3D imaging and computerised systems in place enables us to look at a patients jawbone from all angles alongside a careful assessment of what surgical options are available to you.
Such amazing technology allows us to plan and complete your implant surgery with utmost precision, ensuring that any nerves or blood vessels in the region are safely protected.
We would be very happy to show you how accurate and precise our technology is alongside treatment precision and the benefits too.



PRGF – Plasma Rich in Growth Factors
BOOK A FREE CONSULTATION
To talk through your options, including the patient benefits of digitally guided dental implants, book a totally free no-obligation consultation click here.
Or if you prefer simply call us on 01273 202102.
CHECK OUT OUR TECHNOLOGY
You can find out more about our state of the art multi-award-winning technology click here.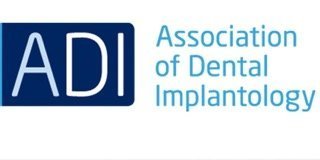 Book in for a no obligation FREE Consultation here.
You can find out more about our state of the art multi award-winning technology here.
To talk through your options,including the patient benefits of digital dental implants, book a free no obligation consultation – Click here
ABOUT OUR IMPLANT SURGEON
Find out more about our leading Implant Surgeon, Dr Adyl Asani (DWsI) who has a special interest in digitally guided dental implantology – Click here
OUR FINANCE OPTIONS
Want to know how little you'd be paying to get that smile and confidence back!
Unlike many providers, everyone is able to apply without it affecting their credit score.
Available for all treatments starting from £250 up to £50,000 within a decision in minutes!
Find out more by speaking with our dedicated finance manager, Kayleigh – 7 days a week – 07495 510965.
Or you can always WHATSAPP on 07495 510965. Just add this number to your phone book and message away!
We look forward to welcoming you into our friendly clinic

book online
Address
We are situated to the West of Hove Museum (on the corner of New Church Road and Pembroke Gardens) TwentyOneDental, Digital Dentistry & Implant Clinic 21 New Church Road Brighton & Hove BN3 4AD
Phone
01273 202 102
Whatsapp
07495510965
Email
hello@twentyonedental.co.uk
Opening Hours
Monday
8:00am - 8:00pm
Tuesday
8:00am - 8:00pm
Wednesday
8:00am - 8:00pm
Thursday
8:00am - 8:00pm
Friday
8:00am - 8:00pm
Saturday
By appointment only