E-Consultation
Our Cone Beam Computed Tomography (CBCT)
Cone Beam Computed Tomography (CBCT) technology is a unique type of x-ray equipment used when regular dental or facial x-rays are not sufficient, or cannot be tolerated intraorally.
Our multi award winning clinic technology allows our dental & implant surgeons to view and manipulate images in 3D. They provide considerably increased visualisation including locating both the hard and soft tissues alongside crisp, clear, detailed images of your teeth, jaws, nerves, airway, and sinus cavities. The benefit of these 3D images enhances our treatment and diagnostic capabilities in areas such as:
root canal therapy (endodontics)
sleep apnea
wisdom teeth removal
Temporal Mandibular Joint Dysfunction (TMJ).
CBCT technology is considered to be safe and world class. The CBCT emits significantly less radiation than a traditional "CT" scan which you will often find in a hospital setting. They are quick, effective, and can even be utilised in taking traditional "bitewing" radiographs for those who cannot tolerate intraoral x-rays.
A Trios Intraoral scan of the patient is combined with a CBCT scan and accurately aligned using best fit algorithms around the area of interest.
The crown is placed in the combined scan and its position, orientation and shape defined. The software determines the long axis of the crown and suggests an ideal implant placement position. In addition, we are able to design a provisional crown for fitting at the point of implant placement altogether resulting in a more efficient solution for our patients.
Computer-Guided Dental Implant Surgery – Advanced 3D CT Imaging
As a multi-award winning, state-of-the-art clinic we incorporated specific design methods to accommodate some of the most advanced 3D digital technology available in the UK. Of paramount importance when undertaking dental implant treatment is to ensure only the finest 3D digital X-Ray imaging is in place. This ensures absolute planning accuracy and completely safe surgery. Some cases will even require 3D printed models of the CT scan and 3D printed surgical guides – something we can produce.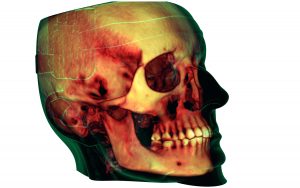 Implant surgery, as with any surgical intervention, requires extremely careful planning to ensure no inadvertent damage is caused. Having the benefit of 3D imaging allows us to look at your jawbone on a computer screen from all angles and enables us to assess most carefully what surgical options are available to you.
We would be very happy to show you how accurate and precise our technology is alongside treatment precision and the benefits too.
Book in for a no obligation FREE Consultation with one of our experienced dental surgeons here
We look forward to welcoming you into our friendly clinic

book online
Address
We are situated to the West of Hove Museum (on the corner of New Church Road and Pembroke Gardens) TwentyOneDental, A Digitally Advanced Dental, Implant & Specialist Referral Centre, 21 New Church Road Brighton & Hove BN3 4AD.
Phone
01273 202 102
Whatsapp
07495510965
Email
hello@twentyonedental.co.uk
Opening Hours
Monday
8:00am - 7:00pm
Tuesday
8:00am - 5:00pm
Wednesday
8:00am - 5:00pm
Thursday
8:00am - 5:00pm
Friday
8:00am - 3:00pm
Saturday
By appointment only
Please note: We are open to patients arriving from 8am but our telephone lines are not open until 8.15am