E-Consultation
Invisalign
INVISALIGN 
MODERN CLEAR ALIGNERS | ADVANCED TECHNOLOGY | SUPERB RESULTS
Since 1997, Invisalign has evolved to become the world's most popular teeth straightening treatment, and is trusted by dentists across the world.
WHAT IS INVISALIGN?
First developed in the United States, Invisalign is the process of wearing a series of clear, bespoke, aligners that work to gradually straighten your teeth.
Made from a clear, flexible material known as 'SmartTrack', this type of technology is much more comfortable than conventional braces. They can be easily be trimmed to sit comfortably on the gum line for enhanced comfort, appearance and fit.
Unlike traditional braces, there are no brackets or wires, and none of the restrictions that come with metal braces.
HOW CAN INVISALIGN TREATMENT BENEFIT ME?
Invisalign aligners are very popular for good reason – they fit a busy lifestyle, and they can correct a multitude of dental problems. These aligners work quickly and are very discreet to wear, so most people won't notice them.
Using advanced 3D computer-imaging technology, Invisalign software plans your treatment, from the initial position of your teeth to the final desired position.
A series of clear aligners are custom made for your teeth – to move them little by little.
Each aligner is worn for one week before being replaced by the next in the series, gradually moving towards the projected final position.
You can remove the aligners for special occasions, and to eat, drink and sleep. You'll get a new customised set of aligners every two weeks, and each will carefully shift your teeth into the optimal position.
HOW LONG DOES THIS TYPE OF TREATMENT TAKE TO WORK?
Whilst results vary between each of our patients, many see results within one year, or earlier. You'll love your beautiful smile!
You can see our most recent before and after success stories by scrolling to the bottom of the page.
HOW MUCH DOES INVISALIGN COST?
As there are several different options to choose from with Invisalign, we first recommend booking in for an initial consultation to understand your specific dental requirements.
During your consultation, we will show you how your teeth will look after treatment using our treatment simulation software – there is absolutely no obligation and no hard sell.
DR FAYE ROSE DISCUSSES INVISALIGN & SIX MONTH SMILES
MEET OUR EXPERTS
At TwentyOneDental we are fortunate enough to have two clinicians who are highly skilled using this type of teeth straightening treatment: Dr Faye Rose and Dr Ankeet Patel.
Both have been highly commended by our patients on Google for their expertise working with Invisalign, delivering long-lasting, superb results.
OUR FINANCE OPTIONS
Want to know how little you'd be paying to get that smile and confidence back! Unlike many providers, everyone is able to apply without it affecting their credit score.
Available for all treatments starting from £250 up to £50,000 within a decision in minutes!
Find out more by speaking with our dedicated finance manager, Kayleigh, by calling our practice on 01273 202102.
Want to see how your teeth would look BEFORE you decide? Then book your FREE consultation below and let us show you with our treatment simulator software!

Start Your Invisalign Journey

Invisalign, Teeth Whitening and bonding
Invisalign, Teeth Whitening and bonding
Invisalign
Invisalign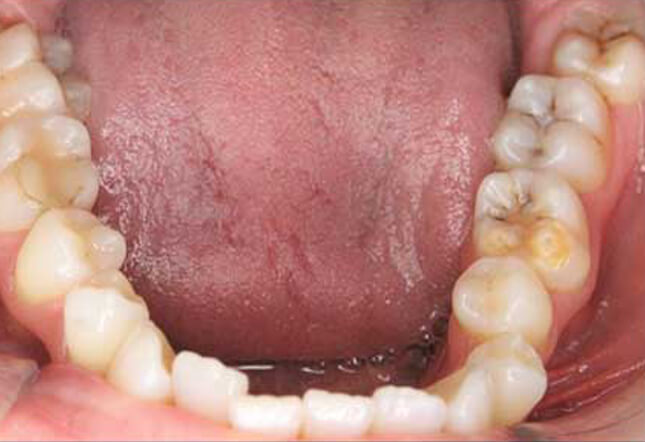 Invisalign
We look forward to welcoming you into our friendly clinic

book online
Address
We are situated to the West of Hove Museum (on the corner of New Church Road and Pembroke Gardens) TwentyOneDental, A Digitally Advanced Dental, Implant & Specialist Referral Centre, 21 New Church Road Brighton & Hove BN3 4AD.
Phone
01273 202 102
Whatsapp
07495510965
Email
hello@twentyonedental.co.uk
Opening Hours
Monday
8:00am - 7:00pm
Tuesday
8:00am - 5:00pm
Wednesday
8:00am - 5:00pm
Thursday
8:00am - 5:00pm
Friday
8:00am - 3:00pm
Saturday
By appointment only
Please note: We are open to patients arriving from 8am but our telephone lines are not open until 8.15am