E-Consultation
Our commitment to you
At TwentyOneDental, our clinicians pride themselves in providing outstanding patient care and are wholly committed to providing high quality treatment.
This is why TwentyOneDentalsupport with confidence "our commitment to you" statement by providing a guarantee* of 12 months in the unlikely event any treatment should fail (on a technical basis) and which is considered necessary to be followed up. Treatment which meets "our commitment to you" criteria will be covered financially. This includes Invisalign/Six Month Smiles components (specific to fixed retainers only). Following an examination, if it is found that exclusions (below) apply then our usual clinician's fees will be payable by you.
ABOUT OUR GUARANTEE*
Our guarantee applies to remedial dental work and is validated by annual dental check-ups (including hygiene visits) every 6-12 months at our clinic. Failure to attend the check-up may invalidate your guarantee.
The guarantee applies to dental restoration under normal conditions of use.
In this case, we will restore, repair or change any restorations free of charge. In the case of implants, the guarantee is only valid if our dental clinic has undertaken implant treatment fully.
The guarantee offered includes implants based on the condition that clients return every 6-12 months or as directed for a check-up during the first 12 months. All implants offered by us benefit from a manufacturers lifetime guarantee on the implants. If the 12 month period has ended and a problem develops that results in the removal or loss of an implant, a surgical fee will be charged for a new implant to be placed, however, the implant itself will be free. The healing screw, abutment and crown will also need to be paid for as these cannot be used again with a new implant.
The guarantee of implants is only valid if TwentyOneDental has completed the full treatment (implant surgery and fitting the crowns and/or bridges) within the time specified in the treatment plan.
Guarantee Criteria Terms & Conditions
If our surgeon confirms treatment needs replacing within 12 months of being performed, you will not be charged for your replacement or our time.
However, the guarantee will be reduced** or invalidated* should any of the following arise:
Failure to follow treatment instructions and/or lack of instructed oral health care*
Following treatment another person has carried out treatment on the tooth and/or area in question*
Any problem identified and recommended by us at the time of treatment but was not taken up*
Treatment was undertaken as a temporary measure*
It is deemed unsuitable to provide an exact replacement*
The issue developed as a result of trauma*
Where any fees are owed to the clinic*
Where any additional treatment was advised prior to treatment taking place and was not taken up by the patient (for example, bone grafting prior to implant treatment being performed)*
You do not attend the clinic for check-ups at least once every 12 months** (to 3 months)
You do not attend the clinic for Hygiene at least once every 12 months** (to 3 months)
Where any lab work/treatment is sent out/undertaken externally*
Removable appliances, such as partial dentures or full dentures are neither used nor maintained properly*
Gum tissue or tooth bone is naturally reducing*
A general illness is present which has adverse effects on the chewing organ (e.g. diabetes, epilepsy, osteoporosis, after condition excessive x-rays, chemotherapy – this list is not exhaustive)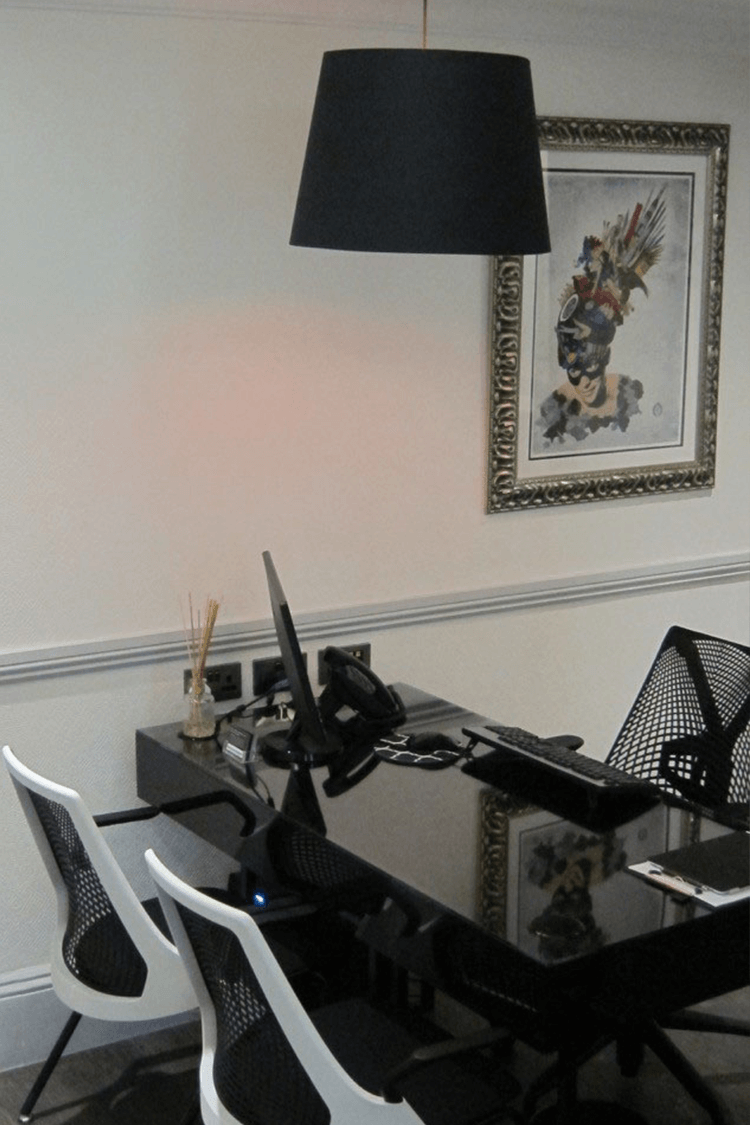 The guarantee does not apply to the following:
allergies, tooth illnesses and their related consequences after treatment which were not noticeable before treatment started
damage caused by extreme stress (grinding at night, bruxism)
damage due to dental restoration carried out by any other person (e.g.: dentist, dental technician) who is not a team member of our clinic
temporary dentures, crowns or bridges
bone grafting
damage caused by accidents, sports or any third party
smoking or drug abuse, payment obligations not fulfilled, procedures (bone block, bone augmentation, sinus lift, bone from hip)
tooth-whitening procedure
inappropriate selection of the colour and shape of the dental crowns by the patient (during the preparation period, patients are given the opportunity to choose the tooth colour they would like however, TwentyOneDental cannot be held responsible for the decision of the patient if later they do not like the colour)
root canal treatment (root canal treatment has a higher risk failure factor for which a guarantee cannot be given). The anatomic differences and the large number of variations for each individual mean that we cannot assure everything even with the most careful dental treatment.
Please note, tooth extraction, root resection or root canal treatment can unexpectedly be required and become necessary during the preparation of fixed prosthetic work for which our usual fees will apply.
We look forward to welcoming you into our friendly clinic

book online
Address
We are situated to the West of Hove Museum (on the corner of New Church Road and Pembroke Gardens) TwentyOneDental, A Digitally Advanced Dental, Implant & Specialist Referral Centre, 21 New Church Road Brighton & Hove BN3 4AD.
Phone
01273 202 102
Whatsapp
07495510965
Email
hello@twentyonedental.co.uk
Opening Hours
Monday
8:00am - 7:00pm
Tuesday
8:00am - 5:00pm
Wednesday
8:00am - 5:00pm
Thursday
8:00am - 5:00pm
Friday
8:00am - 3:00pm
Saturday
By appointment only
Please note: We are open to patients arriving from 8am but our telephone lines are not open until 8.15am