E-Consultation
Dr Melanie Keel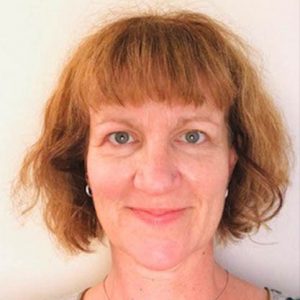 Dr Melanie Keel
MBChB
MEDICAL ANAESTHETIST DOCTOR
GDC Number: 36774774
Hello! My name is Mel and I'm an anaesthetist doctor and a member of the Royal College of Anaesthetists.
I've been providing sedations for 25 years, both in hospitals and in dental clinics. My hospital is also a centre of excellence for dental surgery, so I am very used to working in the dental environment and providing sedation for a variety of procedures.
Anaesthetists are specialist doctors who are responsible for providing anaesthesia to patients for operations and procedures.
Being anxious is completely normal; I am here to make you feel more comfortable, and less nervous, and ease you through gently and calmly.
I really enjoy my job, and it's a pleasure to help someone through their visit. It's always nice to see a relaxed and happy smile afterwards!
What is the process ?
When receiving sedation you will be fully informed beforehand of any potential side effects and given advice to help with your recovery.
Firstly, Melanie will meet with you personally in one of our luxurious consultation suites, entirely away from anything clinical as we really do understand how important this is for you. Melanie will then talk you through each stage of the process but will also encourage you to ask any questions you may have, no matter how small.
A pre-assessment will then take place and again, will be taken at your own pace. You will then also be shown our dedicated recovery suite where you will be taken after your treatment has taken place along with your chaperone.
Our recovery suite has its own dedicated electronic medical bed where you will be able to relax in total comfort with your chaperone beside you. We are here for you and as a team that works extremely closely together with all our patients, you will be looked after and genuinely cared for every step of the way.
Will I need to have someone accompany me ?
When having treatment under sedation you will require a chaperone to attend with you and collect you following your appointment.
Can anyone have sedation ?
Our sedation services are available for both adults and children to ensure that you are as comfortable as possible during your treatment with us. When sedated you will be conscious, but unaware of what is going on around you.
Can I book in for an initial chat ?
Of course you can. All you need do is either call us on 01273 202102 or click the link below and one of our experienced and super friendly front of house team will be more than happy to assist you.
We look forward to welcoming you into our friendly clinic

book online
Address
We are situated to the West of Hove Museum (on the corner of New Church Road and Pembroke Gardens) TwentyOneDental, A Digitally Advanced Dental, Implant & Specialist Referral Centre, 21 New Church Road Brighton & Hove BN3 4AD.
Phone
01273 202 102
Whatsapp
07495510965
Email
hello@twentyonedental.co.uk
Opening Hours
Monday
8:00am - 7:00pm
Tuesday
8:00am - 5:00pm
Wednesday
8:00am - 5:00pm
Thursday
8:00am - 5:00pm
Friday
8:00am - 3:00pm
Saturday
By appointment only
Please note: We are open to patients arriving from 8am but our telephone lines are not open until 8.15am