E-Consultation
Dr Mohammed M. Dungarwalla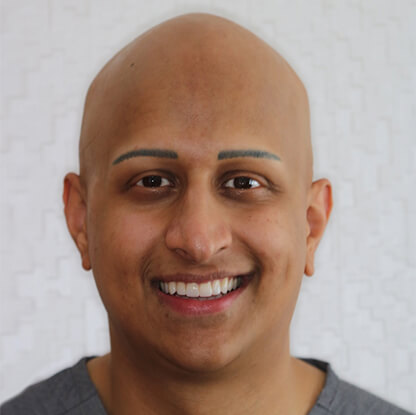 Dr Mohammed M. Dungarwalla
BDS (Hons) LONDON MSC. MFDS RCSED. PGCERT(MEDED). PGCERT (CLINRES). MORALSURG. RCSED. FHEA
SPECIALIST ORAL SURGEON
As a leading Specialist Oral Surgeon, Mohammed is widely recognised and respected both in the dental industry and by patients alike for his work. Being a highly respected Specialist, Mohammed is also committed to teaching and training of dental undergraduates and postgraduates. His work has been published in several dental and surgical journals.
Mohammed undertakes complex dento-alveolar surgery including removal of impacted wisdom teeth and surgery related to orthodontic treatment.
Mohammed is a registered specialist with the General Dental Council.
Qualifications
Mohammed qualified with honours from world leading King's College London Dental Institute. Following a year of dental foundation training, Mohammed undertook hospital posts in Oral & Maxillofacial Surgery in Sussex, Kent and London. In 2018, Mohammed was appointed as a Specialist Registrar and Academic Clinical Fellow in Oral Surgery.
Membership in Oral Surgery, Royal College of Surgeons of Edinburgh 2021.
Accredited training in Conscious Sedation (IV) – Barts Health NHS Trust 2021
Postgraduate Certificate in Clinical Research (Distinction), – Queen Mary University of London 2020
Level 2 Accredited IMOS Practitioner (Kent, Surrey & Sussex) 2018.
Master of Science, Primary Dental Care, University of Kent 2017.
MFDS RCS – Edinburgh 2016.
BDS with Honours, King's Collee London Dental Institute 2014
Dedication & commitment to enhancing patients wellbeing
A sought after specialist for his experience and caring patient approach in all that he does.
Passionately committed to continually improving his knowledge and keeping abreast of the latest advances in Oral Surgery.
Passion and Ethos
Mohammed has the same passion and ethos as the rest of our highly experienced team members:
We listen to you and understand your concerns
We provide excellence in treatment and quality which is tailored to your needs
We make you feel absolutely comfortable and at ease throughout the whole treatment process
Dental concerns or wish to be referred to us?
If you have any tooth concerns or wish to be referred to us by your own dentist, feel free to contact us on 01273 202102. We are here to help and work with your existing dentist by complimenting their care for you in order to ensure your oral health is maintained to the highest standards.
Can I book in for an initial chat?
Of course you can. You have the option to meet us face to face or via video conference call. All you need do is either call us on 01273 202102 or click the link below and one of our experienced and super friendly front of house team will be more than happy to assist you.
Professional Referrals (Private)
For all professional referrals, please visit our dedicated referrals page by clicking the link below.
However, should you prefer to initially discuss a case you wish to refer to Dr Adyl Asani or any other surgeon, in the first instance please telephone our private referrals coordinator, Kayleigh Pizzey on 01273 202102.
Alternatively, you can email kayleigh@twentyonedental.co.uk. Kayleigh is a clinically qualified patient treatment advisor and oversees all private referrals to our clinic and will be happy to help.
We look forward to welcoming you into our friendly clinic

book online
Address
We are situated to the West of Hove Museum (on the corner of New Church Road and Pembroke Gardens) TwentyOneDental, A Digitally Advanced Dental, Implant & Specialist Referral Centre, 21 New Church Road Brighton & Hove BN3 4AD.
Phone
01273 202 102
Whatsapp
07495510965
Email
hello@twentyonedental.co.uk
Opening Hours
Monday
8:00am - 7:00pm
Tuesday
8:00am - 5:00pm
Wednesday
8:00am - 5:00pm
Thursday
8:00am - 5:00pm
Friday
8:00am - 3:00pm
Saturday
By appointment only
Please note: We are open to patients arriving from 8am but our telephone lines are not open until 8.15am