E-Consultation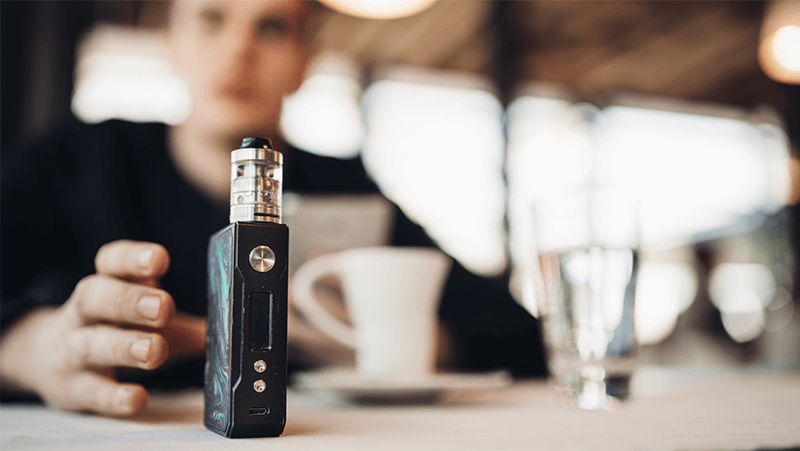 Electronic Cigarettes (aka Vaping) Linked to Gum Damage
Whether or not electronic cigarettes are less harmful than traditional cigarettes is still a topic of hot debate. But it seems that the nicotine flavouring and other chemicals in e-cigs may be just as damaging to gums. This comes from University of Rochester research which compared the effects of e-cig vapours on non-smokers' gums. The research concludes that the chemicals and flavouring agents in e-cigs:
Damage cells in the mouth

Increase risk of oral diseases

Increase risk of inflammations
As "e-cigarettes contain nicotine" (a known contributor to gum disease) any good dentist will not recommend their use in order to promote healthy teeth and gums. Find out more at https://consumer.healthday.com/cancer-information-5/electronic-cigarettes-970/e-cigarettes-not-good-to-gums-study-finds-716974.html
For more more information please get in contact with us.
We look forward to welcoming you into our friendly clinic

book online
Address
We are situated to the West of Hove Museum (on the corner of New Church Road and Pembroke Gardens) TwentyOneDental, A Digitally Advanced Dental, Implant & Specialist Referral Centre, 21 New Church Road Brighton & Hove BN3 4AD.
Phone
01273 202 102
Whatsapp
07495510965
Email
hello@twentyonedental.co.uk
Opening Hours
Monday
8:00am - 7:00pm
Tuesday
8:00am - 5:00pm
Wednesday
8:00am - 5:00pm
Thursday
8:00am - 5:00pm
Friday
8:00am - 3:00pm
Saturday
By appointment only
Please note: We are open to patients arriving from 8am but our telephone lines are not open until 8.15am