E-Consultation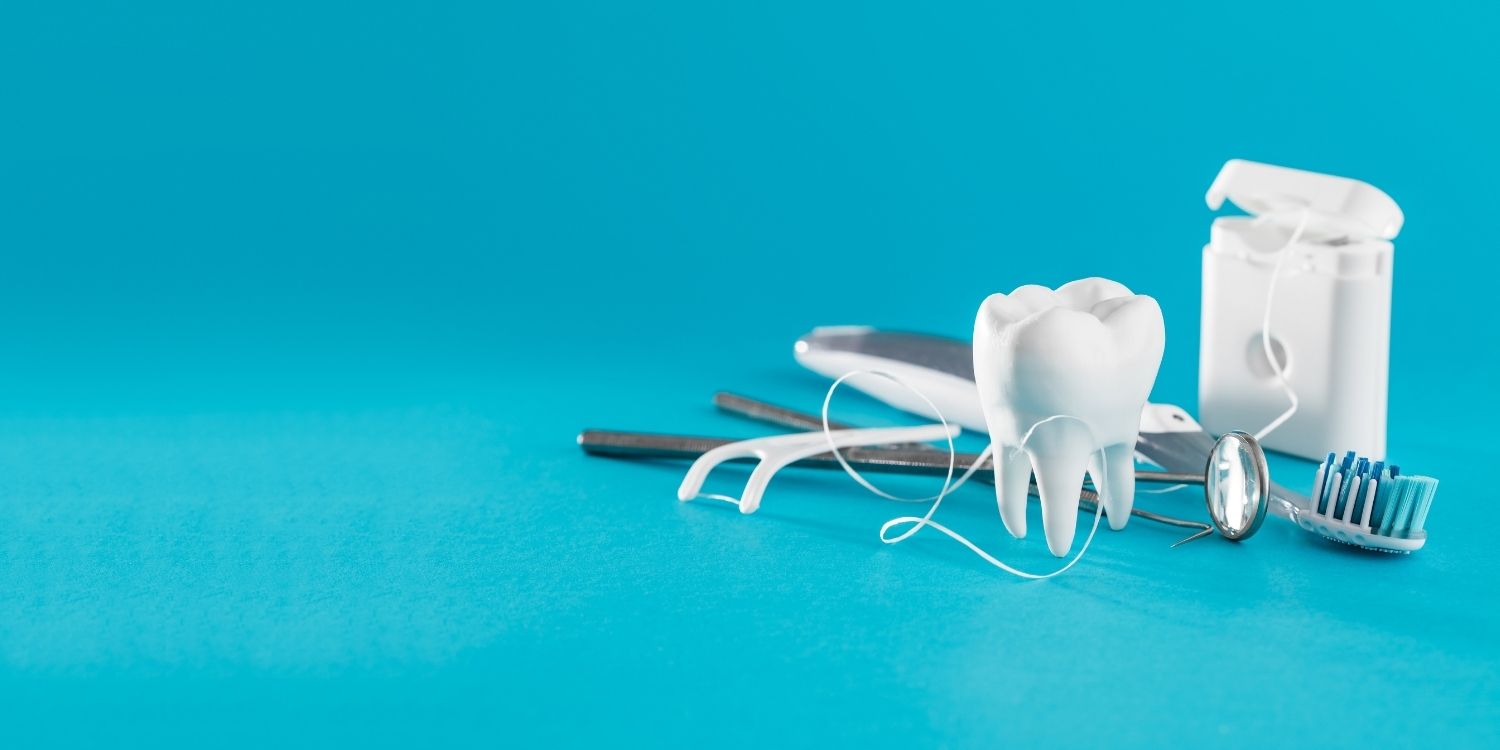 Everything You Need To Know About Cosmetic Dentistry
It's incredibly common for us to feel self-conscious about our smiles. It's often the first thing people notice when meeting for the first time and also what they take away from a first impression. It's natural for us to want our first impressions to stand out for the right reasons. A lot of our lives revolve around our teeth so it's something that we naturally fixate on – we're aware of them at every waking moment, consciously and subconsciously. Tooth brushing is usually the first activity of the day and the last one before going to bed after all.
So when there's something letting your smile down, it can really affect your confidence. Cosmetic dentistry can address these niggling issues, boosting your confidence and your self-esteem. If cosmetic dental work is something you're considering, this guide will introduce everything you need to know.
What is Cosmetic dentistry?
Cosmetic dentistry addresses visible issues that affect the appearance of your smile and improves the look of your teeth. Its focus is on appearance and aesthetics. Though some cosmetic treatments have health benefits, it isn't the primary function. Oral health and dental care fall within the remit of general dentistry – which covers routine examinations, treating dental health problems and restorative treatments.
Knowing the difference between which treatments are regarded as cosmetic is important if you have dental care insurance. Most providers will not cover cosmetic dentistry because the treatments are not classed as necessary medical care.
This list will give a general idea of what is considered as 'general dentistry' and what is considered as 'cosmetic dentistry'.
General treatments
● Dental examinations
● Hygienist
● Emergency treatment
● Oral surgery (including extractions)
● Root canal treatment
● Periodontal maintenance
● Fillings
● Dentures
Cosmetic treatments
● Veneers
● Whitening
● Invisalign
● Implants
● Teeth straightening
● Composite Bonding
However, we strongly recommend that you check with your provider as some can be stricter than others when it comes to what treatments will be covered. Restorative dentistry in particular can be a grey area.
Restorative dentistry vs Cosmetic dentistry
Cosmetic dentistry improves the appearance of teeth, but doesn't treat any health issues. For any teeth that are unsightly down to damage caused through an accident or general wear-and-tear, restorative treatments are on hand to rebuild, repair and restore problem teeth. The following treatments fit under the 'restorative dentistry' umbrella, rather than be considered as cosmetic dental treatments.
● Composite fillings
● Inlays and Onlays
● Crowns
● Bridges
● Dentures
In some cases, patients may choose to have crowns made to replace their existing teeth. If the teeth being treated are otherwise in perfect health, the treatment is considered as cosmetic as it doesn't treat a health issue. We would generally advise against using crowns as a cosmetic option as it unnecessarily impacts natural, healthy teeth while there are gentler cosmetic treatments that can achieve the same results.
What are veneers?
Veneers are a quick option to address crooked or damaged teeth and fill in a small gap between two teeth. Veneers are made using porcelain or ceramic, depending on the practice. They are custom-made to blend in with your smile, matching colour and bite. A small amount of dental enamel has to be removed from the outward facing surface of the crown to accommodate the veneer. However, thanks to modern dental materials, veneers can be made incredibly thin yet still retain enough durability. Only a very small layer has to be removed and the process doesn't take long.
Veneers can also be used to completely transform a smile, not just address a single tooth.
What is the difference between veneers and composite bonding?
Composite bonding doesn't require any of the tooth being removed as is the case with veneers. Instead, the composite (a special dental resin that is also used to make white fillings) is built up in layers directly onto the tooth. The resin is applied as a fluid, then hardened under a UV light.
Veneers consist of a complete shell of porcelain or ceramic which are placed on the tooth – much like a tooth version of a fake nail.
What does home whitening involve?
Home whitening allows you to achieve a beautiful white smile using custom-made whitening trays. These trays are worn either for a certain amount of time in the day or at night. The treatment takes place mostly at the comfort of your home and there's a degree of DIY. The whitening kit comes with a bleaching solution which needs to be injected into the tray before use. The trays then ensures an even coating of the solution. The results gradually appear over a period of two or more weeks. The huge benefit of home whitening is that it can be topped up easily as you can reuse your trays. It's also kinder for patients with sensitive teeth and an affordable option compared to in-surgery whitening.
How long does teeth straightening take?
While Invisalign and other teeth straightening treatments are among the most popular cosmetic treatments, many people are put off by the time it takes. All treatments that use orthodontic forces take a while to gradually move the teeth into a straighter position. We offer many leading options with treatments taking as little as 6 months, depending of course on each individual's needs. Treatments do vary.
However, the long wait is worth it. The longer the treatment length, the more of a difference it can make. Teeth straightening has the biggest positive impact on oral health as well as a confidence booster.
Do healthcare and dental insurance providers cover dental implants?
While there are many health benefits for having implants, they are not covered.
Who can carry out cosmetic dentistry?
Any registered and qualified general dental surgeon will have the skills and experience to provide cosmetic dental treatments. However, for certain brands of cosmetic treatment, only a registered provider will be able to offer the service.
Cosmetic Dentistry at TwentyOneDental
Feel free to explore our range of cosmetic dental treatments.
● Dental Implants
● Same Day Bridges
● Same Day Crowns
● Same Day Veneers
● Teeth Whitening
● Digital Smile Design
● Facial Aesthetics
● Invisalign
● Six-Months Smiles
● Spark Aligners
What can cosmetic dentistry improve?
Cosmetic dental treatments can rectify a host of common issues that can impact a smile. Whether it's a simple case of improving a bothersome tooth that you can't help noticing in the mirror or transforming your smile for one you can be proud of, cosmetic dentistry has a solution for you.
Crooked teeth
Teeth can naturally grow awkwardly or start to shift around with age. Whatever the cause, there are three choices for fixing any crooked, misaligned teeth in your smile.
Teeth straightening is the best choice for guiding your smile to a straight position as there is no need to change anything about your teeth. Instead, aligners such as Invisalign and Spark Aligners gently move the teeth into a straighter, more optimal position. The drawback for straightening is the treatment time as it can take many months to achieve the end result.
Veneers, on the other hand, can achieve results on the day of the appointment. At TwentyOneDental, we have full use of our in-house dental laboratory and can craft veneers in a single day. But where veneers are fast, they are a permanent treatment as we need to remove a layer of tooth enamel to accommodate the veneer. If the veneers become damaged, they will need to be replaced.
Yellow teeth
Our teeth darken with age as our diets cause natural staining and discolouration. Tooth enamel, while the strongest substance in the human body, also gradually wears away over time and the dentin underneath starts to show through, giving teeth a more yellow appearance.
Teeth whitening is a fantastic option for brightening teeth and giving a huge boost to confidence. At TwentyOneDental, we have a great range of whitening treatments to give you full control on which treatment suits you best. Home whitening, such as Enlighten and Boutique whitening, make use of custom-made whitening trays that fit over your teeth. Adding a bleaching solution to the tray, the whitening gets to work as it gradually breaks down stain molecules trapped in your teeth. The whitening is gentle and gradual, taking around two weeks to achieve a beautiful smile.
Gaps in a smile
For a gappy smile, there are many options available. Invisalign is a popular choice as it enhances your whole smile, straightening your teeth to not just improve appearance but also your bite. Straight teeth without any gaps help prevent gum disease as it makes it far easier to reach tight spots where plaque and tartar can develop.
Veneers and composite bonding are also a great choice for closing up gaps and black triangles between teeth.
Chips and superficial damage
Whether it's a small knick off the corner of a tooth, a crack in the enamel, or discolouration, a veneer can cover up the issue. We would also make sure that there are no issues with the tooth as even small damage can lead to a larger problem. If the structure of the tooth is intact, then we can make a veneer to fit over the tooth, making it look as good as new.
Arrange a free consultation
We welcome you to get in touch with us to talk through our Cosmetic Dentistry range at TwentyOneDental if you're interested in transforming your smile. Our clinically qualified and experienced friendly treatment coordinator is more than happy to talk about what you like to change about your smile and what treatments we have that can achieve the results you're after. Simply call 01273 202 102 and ask to speak to Kayleigh Pizzey.
We offer free consultations at our clinic so you can see in person what we can do. Being a fully advanced clinic with the latest technology, our patients are able to see exactly what their new smile would look like before deciding to proceed with treatment. It's a perfect opportunity to see what your smile would look like but also an opportunity to ask any questions you have and get started on your smile journey.
You can book an appointment using our 24/7 booking service here.
We look forward to welcoming you into our friendly clinic

book online
Address
We are situated to the West of Hove Museum (on the corner of New Church Road and Pembroke Gardens) TwentyOneDental, A Digitally Advanced Dental, Implant & Specialist Referral Centre, 21 New Church Road Brighton & Hove BN3 4AD.
Phone
01273 202 102
Whatsapp
07495510965
Email
hello@twentyonedental.co.uk
Opening Hours
Monday
8:00am - 7:00pm
Tuesday
8:00am - 5:00pm
Wednesday
8:00am - 5:00pm
Thursday
8:00am - 5:00pm
Friday
8:00am - 3:00pm
Saturday
By appointment only
Please note: We are open to patients arriving from 8am but our telephone lines are not open until 8.15am