E-Consultation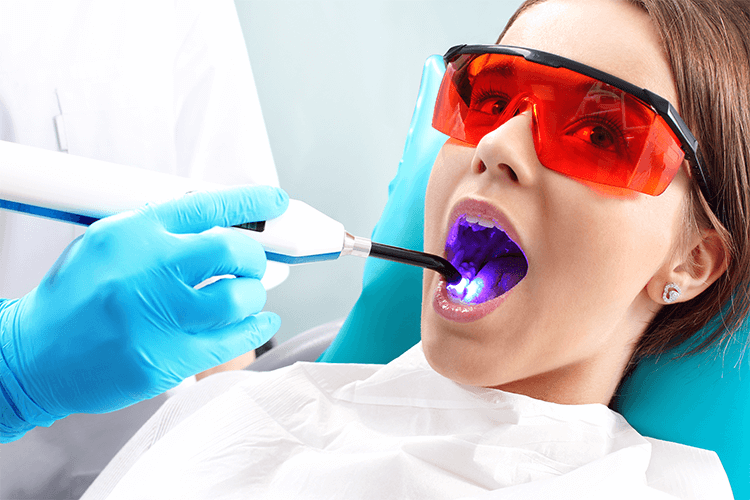 Exciting Benefits of Laser Dentistry
Laser dentistry involves a laser beam for a wide range of treatment and cosmetic dental procedures:
– Laser dentistry can remove damaged gum tissue, remove gum tissue to allow wisdom teeth extraction, treat oral tumours and also cosmetic applications such as teeth whitening.
– Benefits of laser treatment include there being no need for anaesthesia or stitches so it's a less stressful experience for patients.
– A dentist experienced in laser dentistry will be happy to discuss your eligibility for this type of treatment.
"Patients who may be anxious about their dental treatment can be good candidates for laser dentistry."
Read the full story here: https://yourdentalhealthresource.com/what-exactly-is-laser-dentistry/
For more more information please get in contact with us.
We look forward to welcoming you into our friendly clinic

book online
Address
We are situated to the West of Hove Museum (on the corner of New Church Road and Pembroke Gardens) TwentyOneDental, A Digitally Advanced Dental, Implant & Specialist Referral Centre, 21 New Church Road Brighton & Hove BN3 4AD.
Phone
01273 202 102
Whatsapp
07495510965
Email
hello@twentyonedental.co.uk
Opening Hours
Monday
8:00am - 7:00pm
Tuesday
8:00am - 5:00pm
Wednesday
8:00am - 5:00pm
Thursday
8:00am - 5:00pm
Friday
8:00am - 3:00pm
Saturday
By appointment only
Please note: We are open to patients arriving from 8am but our telephone lines are not open until 8.15am