E-Consultation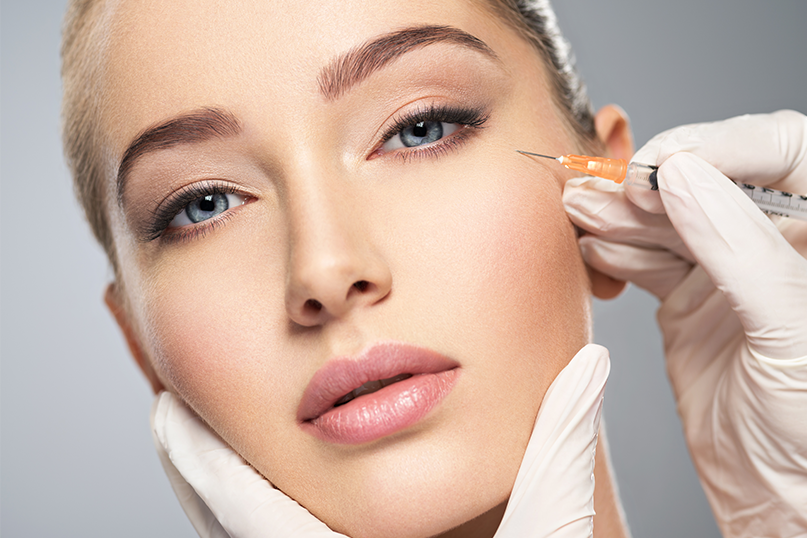 Let's Face Facts: Facial Aesthetics
In the midst of the global pandemic, a new idea emerged of individuals becoming hyper aware of their own appearance due to increased time spent on conference and video calls: 'Zoom Face'.
'Zoom Face' is the concept that as users are spending time on video calls, they are exposed to themselves in more detail from the screen and find some concerns that need correction, for example, wrinkles, dark eye circles and face sagging.
It may come as no surprise that 'Zoom Face' has generated a 70% rise in consultation requests for facial aesthetics, with Botox® and dermal fillers in high demand. The search term Botox® is also the most popular cosmetic-procedure related search term in eight out of 11 Western countries.
With facial aesthetics now more accessible than ever before, what questions should patients be asking during their initial consultation phase?
Curated by our internal team of specialists, this short Q&A will help to guide patients to make the best informed decision possible when choosing their practitioner.
Q: Is your facial aesthetics practitioner covered by insurance?
No matter what level, or how many years your practitioner may have, things sometimes can still go wrong. A simple mistake, or a bad reaction can spell serious problems.
That's why all facial aesthetics practitioners need professional liability insurance. It covers both you, the patient, and the practitioner in the unlikely event something does not go according to plan.
Q. Can your practitioner provide evidence of completed courses and certificates?
It might seem a bit alien to ask to ask to see evidence of a completed aesthetics course, but do not be embarrassed to ask!
Asking to see evidence of relevant qualifications will not only serve as a good talking point to build confidence, but to help you make an informed decision if this practitioner is right for your specific needs.
Q: In the event of an emergency, does your practitioner have an emergency medial kit to hand?
Facial aesthetics truly is an artform. It requires an understanding of facial mapping to deliver the best results possible.
In extreme circumstances, like any cosmetic procedure, a patient may suffer an allergic relation, blocked artery or skin necrosis.
It is highly advisable that anybody carrying out aesthetics should have an emergency kit to hand containing a make up of products to resolve the situation quickly.
Q. Does your practitioner know how to dissolve?
'Dissolving' is a term used to describe correcting dermal filler once it has been administered.
This isn't necessarily a negative term as some patients may wish to completely remove their dermal fillers and start afresh, others may not like the desired outcome once completed.
Alternatively, there may be some minor lumps that may need to be corrected. A skilled provider will know how to dissolve dermal filler to produce beautiful results and outcomes.
Q. Has the practitioner studied an additional anatomy course? Are they aware of facial muscles, nerves and arteries?
A provider's lack of understanding of the intricate web of facial muscles, nerves, arteries and more can turn a relatively simple injection technique, with Botox® or a filler, into a serious complication.
Again, do not be embarrassed to ask to see relevant qualifications or certificates.
Q. Is that promotional offer just a little too…..cheap?
Whilst facial aesthetics have become more widely accessible over the past few years, you should never compromise quality over price.
Aesthetics such as Botox®, should have a lifespan of 6-9 months, although it is commonly known that men break down Botox® and dermal fillers much more quickly than women.
If you are going back to your facial aesthetics practitioner before this timeframe, you should question the quality of the product and consider changing provider.
If you are considering facial aesthetics, why not speak with the TwentyOneDental first?
Our resident specialist, Dr Ankeet Patel, would be more than happy to answer any questions or concerns that you may have.
Submit your question or click below to book your free consultation with TwentyOneDental.

Book A Consultation
We look forward to welcoming you into our friendly clinic

book online
Address
We are situated to the West of Hove Museum (on the corner of New Church Road and Pembroke Gardens) TwentyOneDental, A Digitally Advanced Dental, Implant & Specialist Referral Centre, 21 New Church Road Brighton & Hove BN3 4AD.
Phone
01273 202 102
Whatsapp
07495510965
Email
hello@twentyonedental.co.uk
Opening Hours
Monday
8:00am - 7:00pm
Tuesday
8:00am - 5:00pm
Wednesday
8:00am - 5:00pm
Thursday
8:00am - 5:00pm
Friday
8:00am - 3:00pm
Saturday
By appointment only
Please note: We are open to patients arriving from 8am but our telephone lines are not open until 8.15am