E-Consultation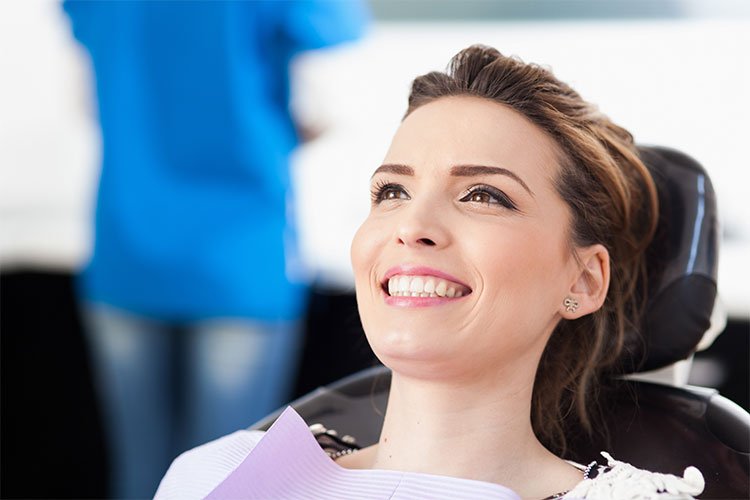 Why Choose Composite Fillings?
Why Choose Composite Fillings?
If one of more of your teeth are affected by decay, composite fillings can help restore your smile without being as noticeable as amalgam fillings.
Key takeaways:
They are made taking into account the colour of your teeth for a natural-looking result.
They are a treatment option to restore both front and back teeth.
They are also effective when treating cavities along the gum line.
Having said that, there may be other types of fillings that suit your needs better, so discuss the options with your dentist.
Treat New Fillings Gently
Once firmly set, teeth with fillings can be treated the same as your other teeth — but care is needed when fillings are new. The compounds used by the dentist require time to fully harden and this can often take a few weeks to do.
Immediately following a filling care should be taken to:
Brush and floss carefully around the affected area
Avoid any tough foods that might dislodge the filling
Avoid hot and cold foods that may cause tooth sensitivity or pain
Once firmly set there is "no need to take special care when brushing" but remember never to brush teeth too vigorously.
Get A Cavity If You've Had A Filling?
Dental fillings are meant to keep your teeth free from decay. However, there are some scenarios in which a new cavity could form underneath a filling:
When a filling is damaged through teeth grinding, chewing on hard foods, or tear and wear.
When a filling exceeds its life expectancy, which goes from 5 to 15 years.
When the cavity is large, a large filling isn't a good solution; a dental crown offers more protection.
If you feel something is wrong with your filling, make an appointment with your dentist to have it checked.
For more information, please get in contact with us.
We look forward to welcoming you into our friendly clinic

book online
Address
We are situated to the West of Hove Museum (on the corner of New Church Road and Pembroke Gardens) TwentyOneDental, A Digitally Advanced Dental, Implant & Specialist Referral Centre, 21 New Church Road Brighton & Hove BN3 4AD.
Phone
01273 202 102
Whatsapp
07495510965
Email
hello@twentyonedental.co.uk
Opening Hours
Monday
8:00am - 7:00pm
Tuesday
8:00am - 5:00pm
Wednesday
8:00am - 5:00pm
Thursday
8:00am - 5:00pm
Friday
8:00am - 3:00pm
Saturday
By appointment only
Please note: We are open to patients arriving from 8am but our telephone lines are not open until 8.15am