E-Consultation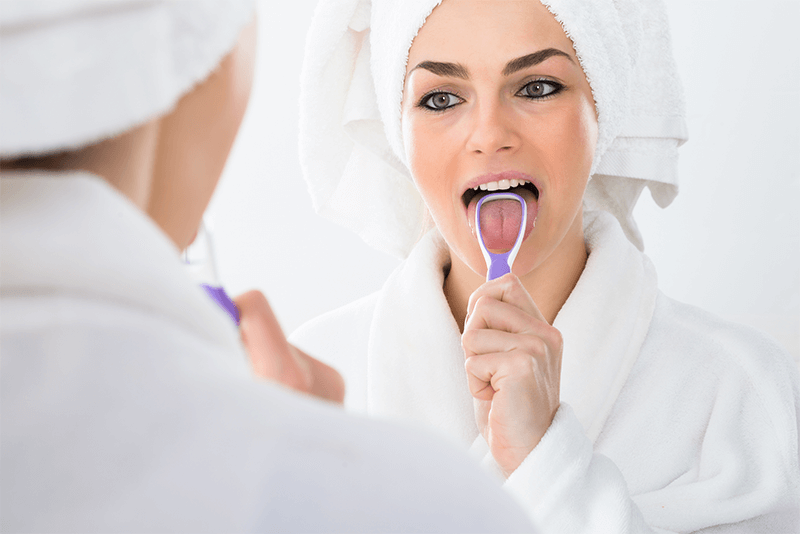 Why You Should Remember to Clean Your Tongue
Twice daily teeth brushing, daily flossing, and regular dentist check-ups are essential for good oral care — helping your overall well-being, too. The tongue should also be cleaned as part of a healthier mouth.
Key takeaways:
A tongue which is not often cleaned leads to a low oxygen environment where bacteria can thrive.

You can use a metal spoon to clean your tongue, gently scraping it from the back to the front of the tongue, the bowl facing down.

Scrape the tongue three to four times on each occasion, cleaning the tool you use between each scrape.
"Research suggests that common oral microbes may perpetuate and aggravate gut inflammation. If left unchecked, this could result in, or at least contribute to, inflammatory bowel disease, ulcerative colitis, Crohn's disease, and leaky gut."
Read the full story here
https://orawellness.com/tongue-cleaning-importance/
For more more information please get in contact with us.
We look forward to welcoming you into our friendly clinic

book online
Address
We are situated to the West of Hove Museum (on the corner of New Church Road and Pembroke Gardens) TwentyOneDental, A Digitally Advanced Dental, Implant & Specialist Referral Centre, 21 New Church Road Brighton & Hove BN3 4AD.
Phone
01273 202 102
Whatsapp
07495510965
Email
hello@twentyonedental.co.uk
Opening Hours
Monday
8:00am - 7:00pm
Tuesday
8:00am - 5:00pm
Wednesday
8:00am - 5:00pm
Thursday
8:00am - 5:00pm
Friday
8:00am - 3:00pm
Saturday
By appointment only
Please note: We are open to patients arriving from 8am but our telephone lines are not open until 8.15am