E-Consultation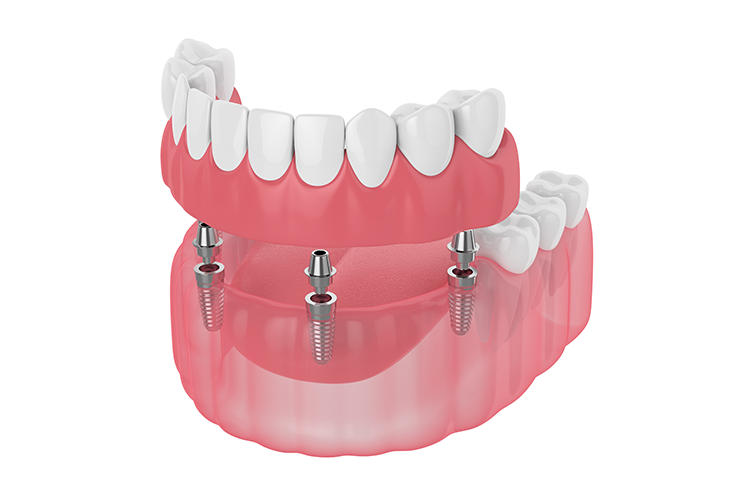 How Partial Dentures Can Improve Your Smile
How Partial Dentures Can Improve Your Smile
Are you missing one or more teeth? If so, partial dentures could represent an excellent solution. Similar to retainers, these dentures provide replacement teeth that restore your smile.
Benefits of partial dentures:
Involve a non-surgical method to replace missing teeth.
Natural-looking and functions like natural teeth
May be preferable for people who have dental anxiety or phobia.
Help to prevent bone loss where a tooth is missing.
"If you've lost one or more of your natural teeth, getting a replacement is essential."
The Key Benefits Of Partial Dentures
Although many people opt for dental implants when replacing missing teeth, partial dentures can be a solution that's just as effective and comfortable.
Here are some benefits you should know about:
They're a non-invasive dental treatment that doesn't require surgery.
Modern dentures look like natural teeth and are comfortable to wear.
Partial dentures can also help prevent bone loss, which is common after losing one or more teeth.
Have a chat with your dentist to find out if you are a good candidate for this treatment.
Do Not Put Up With Ill-fitting Dentures
If your full or partial dentures are causing problems, it's important to talk with your dentist to avoid potential oral issues.
Key takeaways:
Ill-fitting dentures can result in jaw bone loss as they will not support the bone properly.
Loose dentures can make chewing foods difficult and prevent you from receiving the nutrients you need.
Discomfort, sore gums and oral sores can all result from ill-fitting dentures.
"While it may take a bit of time to get used to your new dentures, they shouldn't be uncomfortable beyond the first few weeks of wearing them. If your discomfort persists after this time—or is painful enough in the first few days or weeks that you feel something is wrong—don't hesitate to follow up with your dentist."
We look forward to welcoming you into our friendly clinic

book online
Address
We are situated to the West of Hove Museum (on the corner of New Church Road and Pembroke Gardens) TwentyOneDental, A Digitally Advanced Dental, Implant & Specialist Referral Centre, 21 New Church Road Brighton & Hove BN3 4AD.
Phone
01273 202 102
Whatsapp
07495510965
Email
hello@twentyonedental.co.uk
Opening Hours
Monday
8:00am - 7:00pm
Tuesday
8:00am - 5:00pm
Wednesday
8:00am - 5:00pm
Thursday
8:00am - 5:00pm
Friday
8:00am - 3:00pm
Saturday
By appointment only
Please note: We are open to patients arriving from 8am but our telephone lines are not open until 8.15am